Kenya Red Cross: VIA Training of Junior Trainers
In the last week of May, the Kenyan Red Cross (KRC), GRSP's partner in the VIA project in Kenya, organized and carried out a training for junior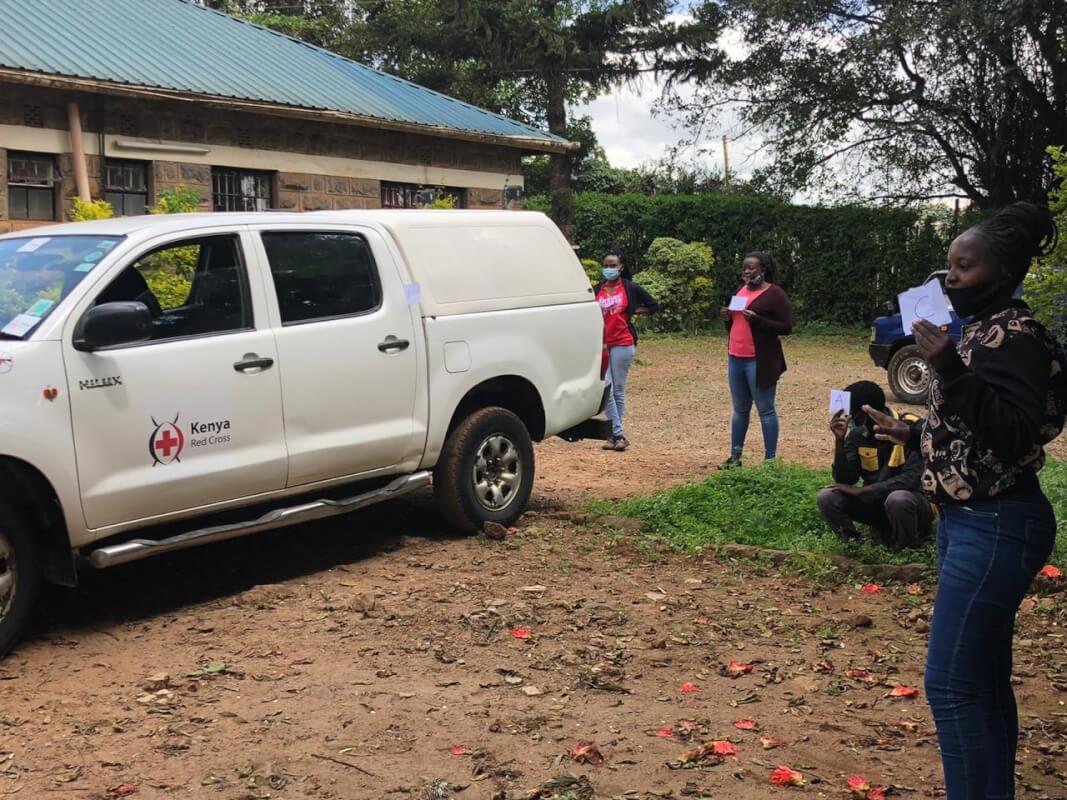 trainers, where they were exposed for the first time to the VIA Programme and educational tools. The idea behind this training was to prepare the young volunteers of the KRC in time to ensure their capacity to implement in schools as soon as they re-open following COVID-19 closures.
"It was incredible to see the drive and passion that once again our volunteers have shown in this moment of crisis," says Alex Ayub, the KRC National Youth Programme Coordinator, and VIA Project Manager in Nairobi. "Despite the difficulties that this pandemic poses to us all, our volunteer trainers continue to show their incredible commitment to public health issues that impact us all."
The training was carried out in person, however paying particular attention to social distancing as recommended in WHO's guidelines to minimize potential risks of contagion. Sixteen participants coming from across Nairobi's urban area participated in VIA simulations as well as presentations on the pedagogical background to the VIA Programme.
"We look forward to seeing this project truly coming alive through implementation," said Michael Chippendale, Communications, Membership and Project Support Manager at GRSP and VIA Global Project Manager. "We have great expectations of the Kenya Red Cross, and we are sure that this will quickly become one of our flagship projects".
More information on VIA available here.
Sign up for our newsletter