Road Safety Grants Programme
The Road Safety Grants Programme is managed by the Global Road Safety Partnership, one of the implementing partners of the Bloomberg Philanthropies Initiative for Global Road Safety (BIGRS), and supports projects to develop and deliver high-impact, evidence-based road safety interventions designed to strengthen road safety policies and their implementation. BIGRS focuses on improving and implementing evidence-based road safety policies (including laws, regulations, and standards) in 15 low- and middle-income countries.
Since its inception, the Road Safety Grants Programme has supported organizations advocating for the adoption and implementation of evidence-based policies to protect road users. In January 2017, GRSP expanded the scope to include advocacy for strengthening vehicle safety standards in addition to road user policies in eligible countries.
Read about the Road Safety Grants Programme's 10-year anniversary here.
Strengthening Policies, Saving Lives:
Commemorating the Second Anniversary of the passing of the Child Safety in Motor Vehicle Act
Advocacy Resource Centre 
The Advocacy Resource Centre is designed to assist GRSP grantees, members and stakeholders with advocacy efforts towards improved road safety outcomes.
The Centre comprises individual components which correspond to key stages in, and components of, policy advocacy campaigning. It outlines the role advocacy plays in improving road safety, and highlights the added value of GRSP and GRSP grantee involvement in road safety advocacy.
We define the steps required to design and implement an advocacy initiative around a road safety issue, and we provide examples, resources and tools to support the grantees and other parties throughout the design and implementation process.
Visit our Advocacy Resource Centre.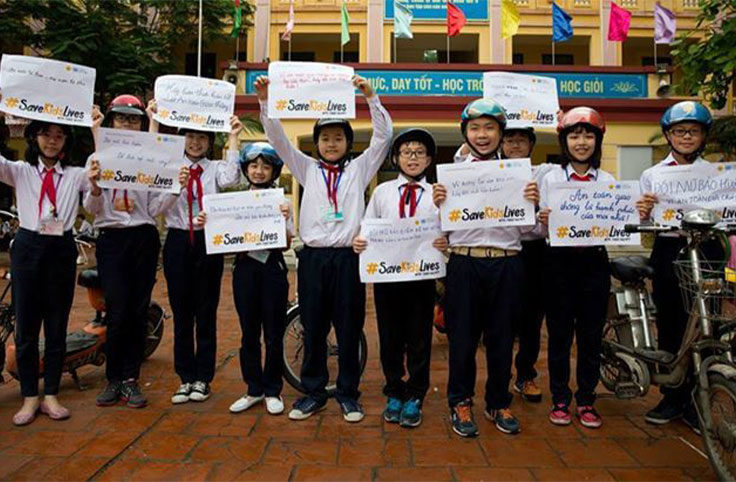 Key figures

185
Grants

127
Civil society organizations

20
Countries
Sign up for our newsletter