GRSP Applauds Passage of the General Law of Mobility and Road Safety in Mexico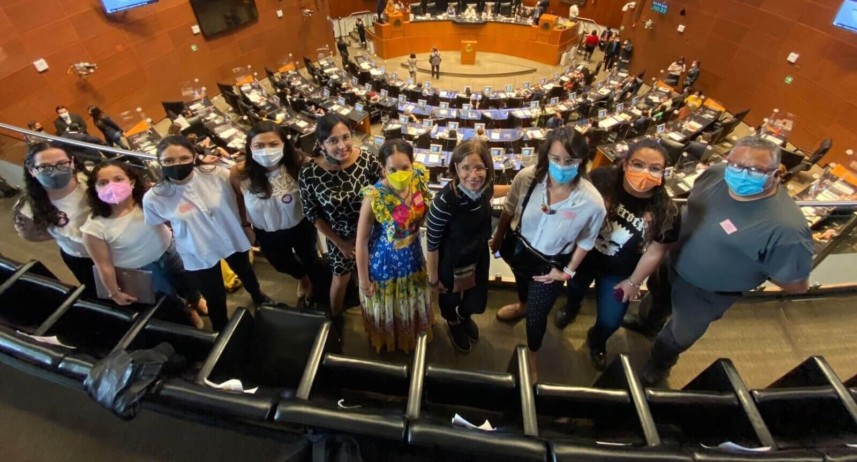 The General Law of Mobility and Road Safety has been passed by the Mexican Senate, a gargantuan milestone for road safety in the Latin American nation, as well as for the Safe Mobility Coalition (Coalición Movilidad Segura); a cluster of 61 non-governmental organizations that have actively advocated for the bill since 2014.
The bill, which is comprised of 82 articles, aims to enhance people's safety while using Mexico's public roads and transportation systems. It advocates for effective, inclusive and sustainable mobility of persons and goods, quality in road infrastructure and safer speeds. Furthermore, it calls for regulations concerning blood alcohol concentration (BAC) levels and the mandatory use of proper child restraint systems, seat belts and helmets for motorcyclists.
Originally, the bill was passed in December of 2021, which was followed by approval by the Chamber of Deputies and the Metropolitan Zones and Mobility Commission. It was circled back to the Mexican Senate thereafter, where it was finally approved under certain modifications. Once Mexico's Official Journal of the Federation (DOF) publishes it, the implementation process will commence.
Alejandra Leal, general coordinator of the Safe Mobility Coalition, explained that this bill is important as it establishes that road crashes resulting in death are not acceptable.
Working within the Bloomberg Philanthropies Initiative for Global Road Safety (BIGRS), the Global Road Safety Partnership (GRSP), together with the Global Health Advocacy Incubator (GHAI), provided financial and technical support to organizations within the Safe Mobility Coalition. Additionally, GRSP provided extensive technical review of subsequent versions of the legislation and recommended evidence-based measures on key behavioural risk factors; elements that were ultimately incorporated into the General Law of Mobility and Road Safety.
GRSP applauds the relevant Mexican authorities, Safe Mobility Coalition members, road safety experts and advocates that worked for this legislative breakthrough. Finally, it is worth noting that this step aligns Mexico with the World Health Organization (WHO) and the United Nation's (UN) Decade of Action for Road Safety 2021-2030.
Sign up for our newsletter