In Mexico, 2022 will be the year of VIA!
This year, Mexico has been selected as one of the six acceleration countries in which the VIA child road safety programme will be implemented, alongside Brazil, India, Kenya, South Africa and Uganda.
The VIA acceleration programme was launched by the corporate foundations of Michelin and TotalEnergies, in partnership with the GRSP, in late 2021 to engage a small number of focus countries to maximise the number of students engaged.
The Mexican implementation will see the concerted engagement of the local affiliates of Michelin and TotalEnergies as well as the implementing partner, the Mexican Red Cross Society (MRCS). VIA will reach schools in three of the main capitals of the country: Mexico City, Guadalajara, and Monterrey, where 80 schools will receive the programme and around 16,000 students will benefit from the structured training.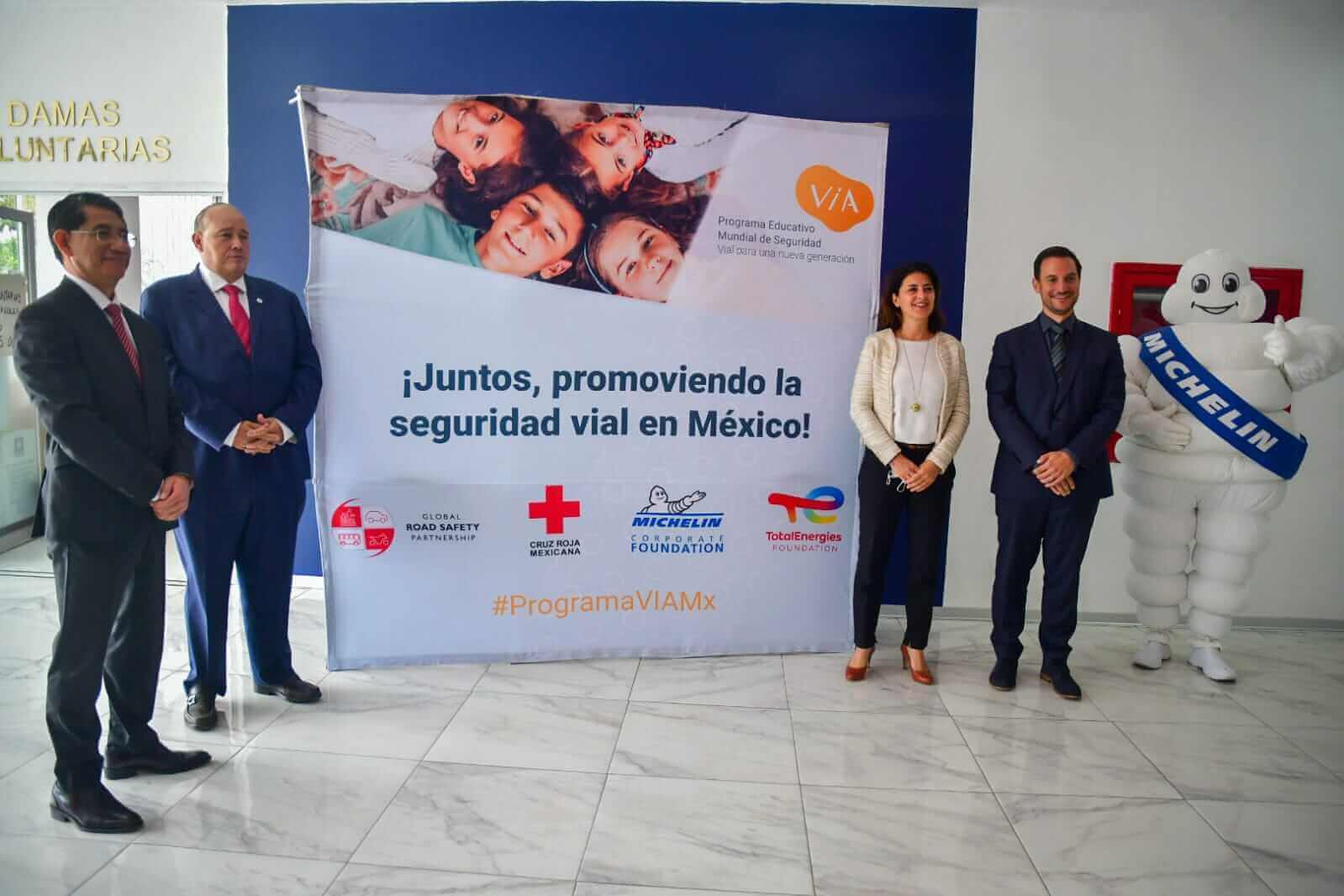 The programme was officially launched on May 31 at the MRCS premises in an event that featured high-level representatives of Michelin, TotalEnergies and the Red Cross.
According to Louis Dubourdeau, President of Michelin Mexico and Central America: "The new normality in the world requires us to reinvent ourselves in order to successfully achieve real changes for the benefit of society. Road safety is a priority issue for Michelin as well as for the Red Cross, GRSP and TotalEnergies. We are sure that together we will be able to change the statistics for the new generations.".
Marie Djordjian, Country Chair TotalEnergies in Mexico stated: "It is an honour that a programme of such global relevance as VIA is considered today in Mexico. We are convinced that investing in education and consolidation of issues related to road safety for the new generations is a great success that commits us to continue participating collaboratively in the transformation of safety as a fundamental value in the world.".
Finally, Fernando Suinaga, national president of the Mexican Red Cross Society, launched an important invitation to Mexicans: "I invite you to commit to crash prevention and help us improve the world. Become heralders and promoters of road safety. When you see your father, mother or perhaps a relative driving without a seat belt, invite them to put it on. If you see friends and family using the cell phone while driving, make them aware of the risk in which they put their life and that of others. Prevention saves lives. Help us reduce the death, injury, disability and human suffering caused by road trauma.".
Sign up for our newsletter