Just Published: 'Insuring Safer Roads' research report
GRSP is proud to announce that the Insurance for Safer Roads working group has published today the research report, "Insuring Safer Roads: A global guide to strengthen the insurance industry`s contribution to road safety" which is available for download  here.
The working group comprises representatives from AXA, Zurich, Nestle and the Global Road Safety Partnership who are collaborating towards positive road safety outcomes through heightened involvement of the insurance sector. The published report was a key output deriving from the goals set in the 2016 Workshop, which explored opportunities arising from the newest technologies and responsible use of data and gathered 80 participants from various institutions and a wide geographic scope.
The report integrates the workshop's insights and builds the business case for insurers to work towards safer roads through investigation of 4 primary themes: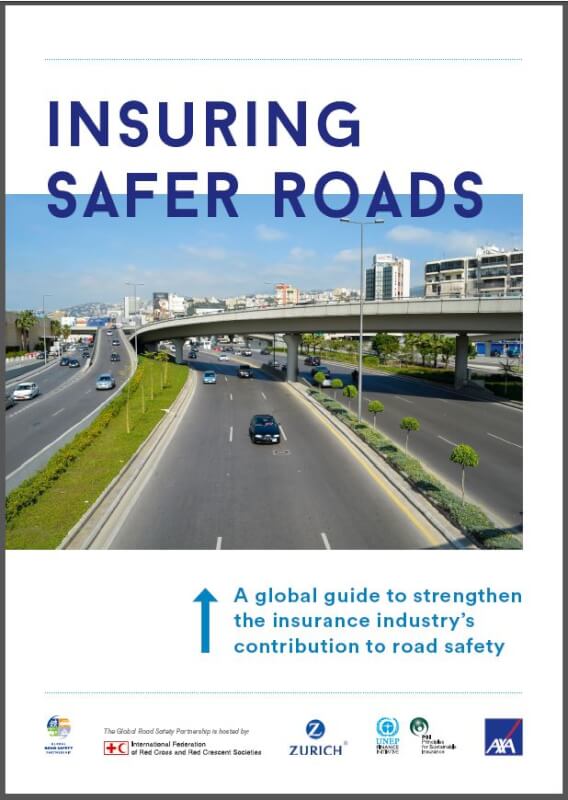 Detailing the scope and nature of the road safety problem worldwide and the role of the insurance sector in collision prevention.
Defining the business case for why collision prevention is a smart objective for the insurance sector.
Identifying how the insurance sector can help prevent collisions.
Exploring the emerging technologies and trends in society which will help prevent collisions in the future.
The report will remain a "living document" through continuous updates within GRSP´s resource centre and will serve as a basis for future discussions about insurance and road safety at international public events.
To learn more about the Insurance for Safer Roads initiative and access further materials related to the topic, please follow this link.
Sign up for our newsletter