Announcing the Arabic version of the First Response Guide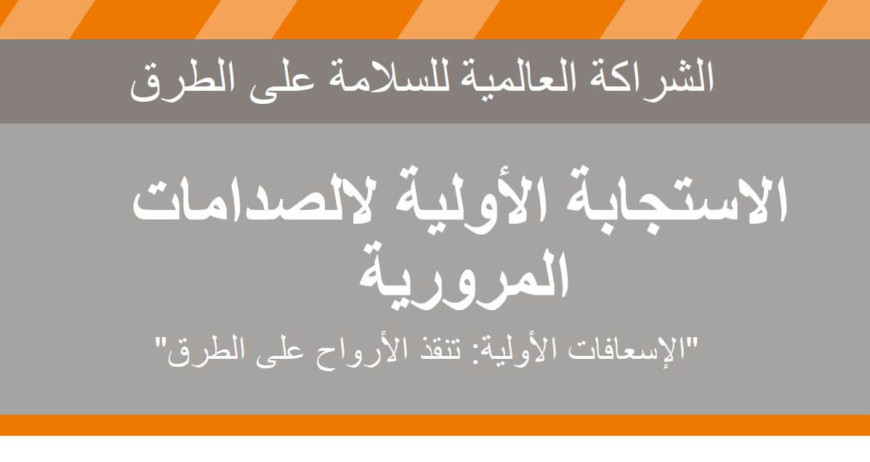 GRSP has produced a First Response Guide as a part of the Transport Corridor Europe – Caucasus – Asia (TRACECA) Road Safety II project funded by the European Union, designed to promote the safety and security of road users and the public. Until now it has been released in English, Russian, French and Spanish, available for download on our website. As we are a global partnership, we are always aiming at expanding our reach to more people in all regions.
GRSP is glad to announce that the First Response Guide has been translated into Arabic and now is available on our website, for viewing or downloading. This guide describes the techniques and actions necessary for preparedness and immediate response to assist road crash casualties. It is intended to enhance first response knowledge and skills amongst the general population, drivers, passengers and pedestrians, so that they are able to provide immediate assistance to people injured in road crashes.
The goal is for the IFRC`s MENA region to have access to comprehensive and reliable materials for improving response to road crashes. Therefore we would like to encourage you to study the guide and share it with your family, friends and colleagues, so that there are more prepared people on the roads.
Sign up for our newsletter