Youth Ambassadors Programme in Limpopo, South Africa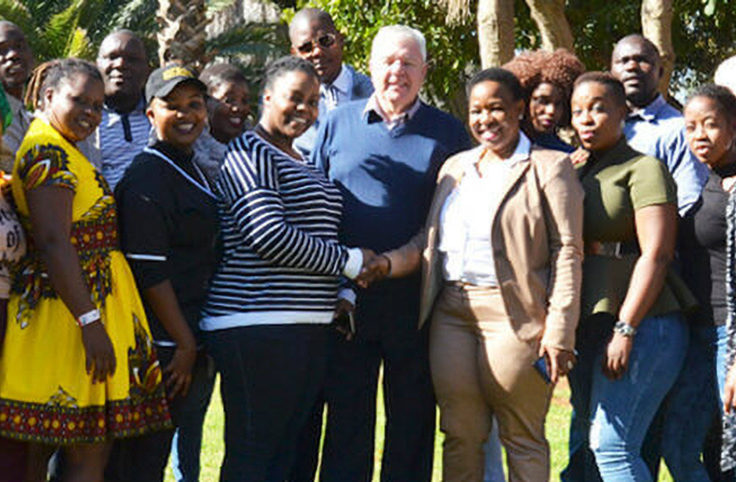 The Global Road Safety Partnership (GRSP), together with programme partners YOURS and the Department for Transport and Provincial Government of Limpop in South Africa, have conducted a very well received youth training course as part of the Youth Road Safety Ambassadors programme. The programme, funded by Michelin Corporate Foundation, is aiming to reach out to local communities with evidence-based road safety messages.
Previous South African Minister for Transport Dipuo Peters envisaged a National Youth Structure to involve young people in road safety, this led to the initiation of the Youth Ambassadors programme in the country. The programme is designed to empower young people to get involved in resolving road safety issues themselves. New skills are learned which extend beyond the context of road safety, and together with improved knowledge, attitudes, the programme will improve the safety of youth using the road in South Africa.
GRSP, working with partners, formed a strategy to educate and activate the elected youth in the National Youth Structure for Road Safety. This was realized in the First Youth Ambassadors Training initially focused on the Province of Limpopo. This training, provided for 20 young leaders from Limpopo, involved a 5-day intensive course during which participants were trained on the following topics:
Peer Education
Scope of the Road Safety Problem – in the world and in South Africa
Youth and Road Traffic Injuries
Distracted Driving
Speeding
Seat-belts
Drink and Drug Driving
Facilitation Skills
Presentation Skills
Developing a Youth and Road Safety Workshop
Spreading the Message
Action Planning
Using their creativity and new skills in presenting and facilitation, the Youth Ambassadors have started engaging with their peers in the community. The next phase which takes the programme to greater scale, will see the 20 Ambassadors take their knowledge and skills into schools to engage with grade 11 and 12 students, who again, will be encouraged to look at ways to address road safety issues themselves through behavioural modifications, and to campaign for road safety action within their communities. Using a youth to youth approach is proven as an effective form of training on social and health subjects such as road safety.
Every Ambassador has pledged to play their part in reducing road traffic crashes in Limpopo, a province with a particularly high rate of road crash death and injury among young people.
Sign up for our newsletter