The TRACECA Road Safety II project brings together governments and civil society to actively promote the safety and security of road users, the public, property, and the environment within the Europe-Caucasus-Asia region's transport corridor.
Led by GRSP, the Regional Road Safety Action Plan outlines a suite of initiatives to build government and civil society stakeholders capacity, promote long-term and sustainable partnership and knowledge sharing, and increase collaboration and cooperation within the Eastern Europe, Caucasus, and Central Asia sub-regions. The project is funded by the European Union and involves 10 member states within the region.
The GRSP implements the project activities working in close partnership with the Eastern Alliance of Safe and Sustainable Transport (EASST), Red Cross and Red Crescent societies and road safety civil society organizations in the beneficiary countries.
The Aim
Aligning with road safety pillars four and five of the UN's Global Plan for the Decade of Action for Road Safety, the project aims to ensure safer road user behaviour and improved post-crash care.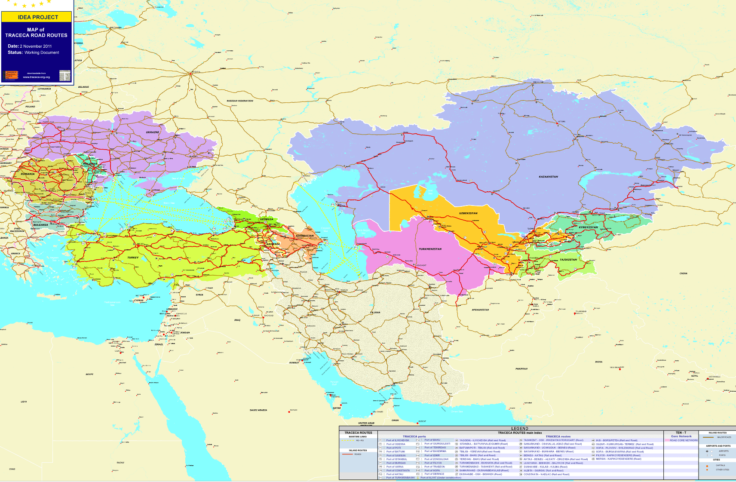 Key Figures

10
Countries

300
Stakeholders

10
Stakeholder working groups

300
Trained police

300
Civil society members

1
Online resource library
Participating Countries
In 1993, the European Commission launched the Transport Corridor Europe-Caucasus-Asia programme (TRACECA) to encourage development of a transport corridor from Europe to China, via the Black Sea, the Caucasus, Caspian Sea and Central Asia. The TRACECA programme promotes strengthened economic relations, trade and transport links between the EU and the programme's participating countries.
The TRACECA programme is an important vehicle for improved road safety within the region, and underpins "an integrated approach to road safety, including infrastructure as well as people and behaviour," outlined in the European Union's action plan "Towards a European road safety area" (EU, 2010). Since 2011, beneficiary countries have worked together to implement the TRACECA Regional Road Safety Action Plan, developing road safety solutions at both a regional and local level (EU, 2012).
In addition, Romania, Bulgaria and Turkey will be associated with the project as indirect beneficiary countries but will not be eligible for any of the technical assistance provided under the project.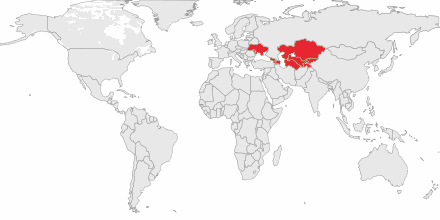 Sign up for our newsletter