Michelin Foundation & Vale Foundation join efforts in Brazil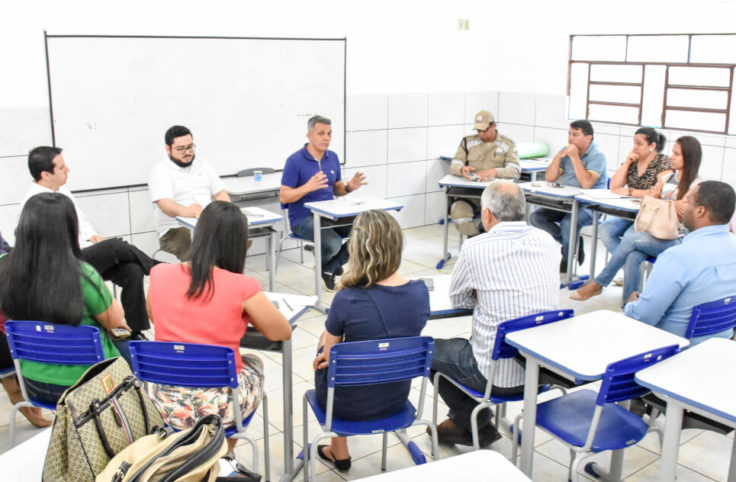 GRSP team is pleased to announce that the Canaã (Brazil) Municipal Government, Vale Foundation, Michelin Foundation and the GRSP have commenced their joint efforts on a road safety project aimed at improving urban mobility and traffic safety. The first phase of the project began on the 9th of September, in a meeting between the mentioned stakeholders and the launch of the project happened the day after at the City Council.
During the meeting, Mayor Jehovah Andrade reaffirmed that he is flattered and honored to represent one of the first Latin American city to receive direct support from the Michelin Foundation for such an important road safety project: "We want Canaã dos Carajás to be developed even in traffic safety initiatives, for it is necessary to invest wisely and with technical knowledge, that we will receive through the GRSP. The municipality has a lot to gain, because many lives will be preserved."
The project will comprise of forming an intersectoral committee to discuss actions on urban mobility and mobilization of the school community, urban development such as: road signaling, pavement and urban furniture aimed at the training of EJA (Youth and Adult Education) students and the incorporation of the theme of Urban Mobility and Traffic Safety as a cross-cutting theme of public education network.
Vale Foundation Intersectoral Partners manager, Andreia Rabetim, explained: "Our expectation is to contribute to the improvement of transport and movement of people in the city and contribute to the reduction of traffic accident rates."
More developments will follow soon, so follow our announcements and articles on our Facebook page and on the GRSP website.
Sign up for our newsletter