GRSP Contributes to Webinar About Road Safety in Africa and Middle East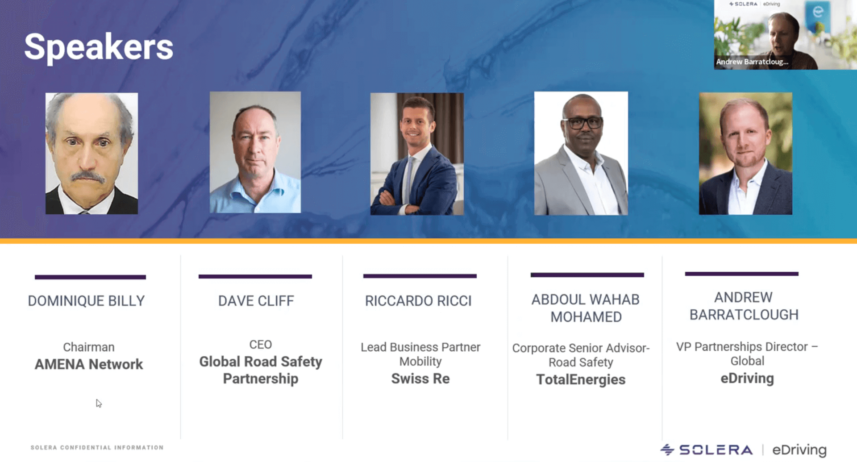 The Global Road Safety Partnership (GRSP) was pleased to support a recent webinar focusing on road safety in Africa and Middle East. "Overcoming Safe Driving Challenges in Africa and Middle East" was hosted by member eDriving, a Solera company, in conjunction with the AMENA Network and GRSP, to put the road safety challenges in Africa and the Middle East into context, and examine the factors that contribute to the poor road safety record in these regions.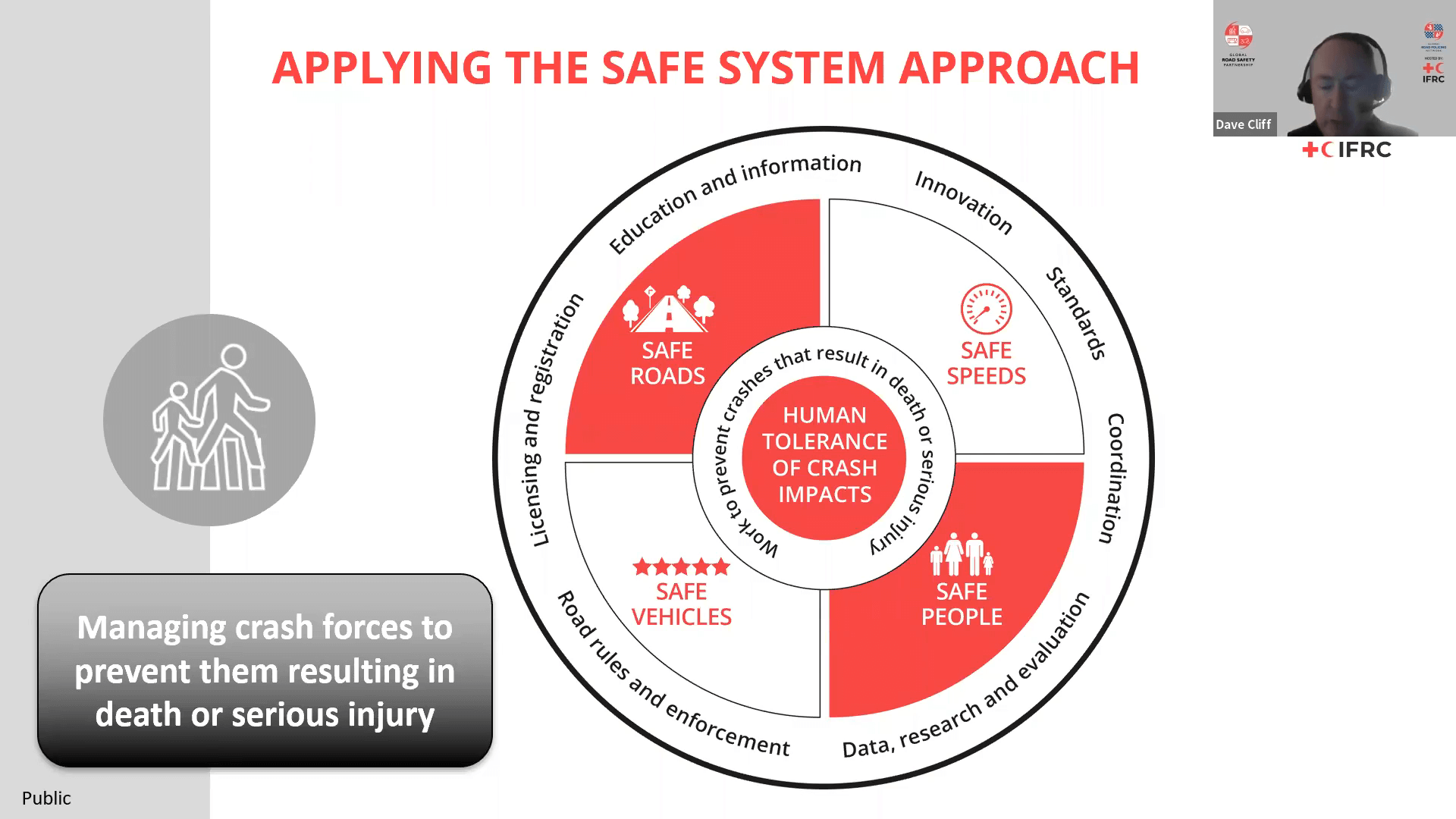 According to the World Health Organization (WHO), over 1.3 million deaths each year are attributable to road traffic crashes. The majority (90%) occur in low- and middle-income countries, even though these countries have just 54% of the world's vehicles. These figures do not consider the ensuing emotional and economic trauma to individuals and families, not to mention the economic long-term GDP impact on countries.
The webinar included a presentation by the Swiss Re Group, one of the world's leading providers of reinsurance, insurance and other forms of insurance-based risk transfer, who discussed the critical link between road safety performance and insurance, and examined how technology can play a role in effective driver risk management.
Member TotalEnergies, a broad energy company that produces and markets energies on a global scale, also gave a presentation about their experience of implementing a safe driving programme in Africa over the last decade.
Visit the eDriving website to view the webinar on demand.
Sign up for our newsletter