GRSP Attends Safety 2022 in Australia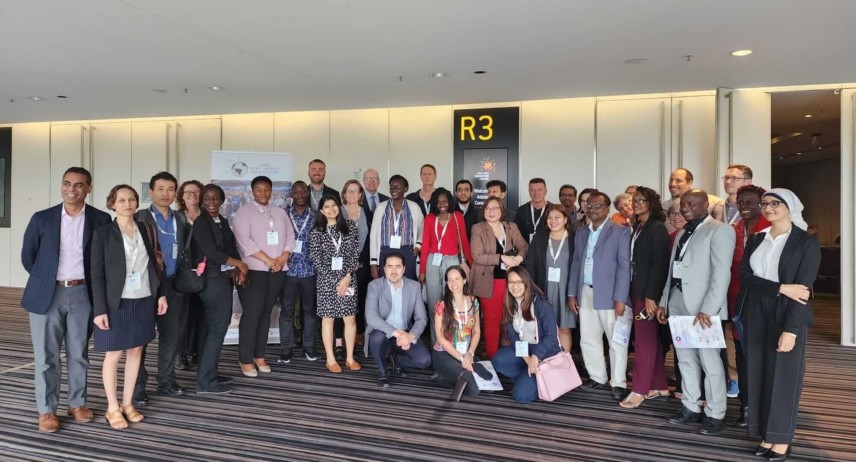 The Global Road Safety Partnership (GRSP) had the pleasure of attending the 14th World Conference on Injury Prevention and Safety Promotion in Adelaide, South Australia in late November. The Safety 2022 conference was hosted by the Public Health Association of Australia and co-sponsored by the World Health Organization (WHO). It aimed to facilitate international information sharing, encourage the promotion of evidence-based safety practices, and the development of the science of injury prevention. 
Five members of the GRSP team were thrilled to join colleagues in-person from several of our international partners, including organizations that receive grant funding from GRSP's Road Safety Grants Programme (part of the Bloomberg Philanthropies Initiative for Global Road Safety) and GRSP's Botnar Child Road Safety Challenge (BCRSC). We conducted workshops about the Global Road Safety Leadership Course (GRSLC) Alumni and Fellowship programmes, as well as one that celebrated 10 years of our Road Safety Grants Programme. In this session, eight of our grantee partners shared their experiences of conducting road safety policy advocacy work in Bangladesh, Colombia, India, Mexico, Philippines, Tanzania and Viet Nam. The session covered the key aspects of policy advocacy including: the importance of timely technical inputs, government engagement, communication strategies and coalition work. Each of these organizations also presented their work independently in other sessions during the conference.  It was rewarding to hear conference participants comment on the broad range of work that is being conducted by our grantee organizations across the world. 
Two GRLSC sessions were co-delivered with colleagues from Johns Hopkins International Injury Research Unit (JH-IIRU) and showcased the importance of capacity building for the next generation of road safety leaders. Attendees had the opportunity to learn more about the one-year GRSLC Fellowship programme and the work that our Fellows have been conducting in a range of countries across Asia, Africa and Latin America. In particular, two Fellows, Valentina Ochoa and Saul Alveano, gave presentations outlining how the Fellowship opportunity is enhancing their road safety efforts in Mexico. 
Another workshop focused on showcasing how work continued during the global pandemic. The George Institute (TGI) and GRSP grantees from the BCRSC programme conducted a workshop on lessons learnt from implementing a multi-sectorial, safer roads to school programmes during COVID-19. Grantees from the World Resource Institute (WRI) India, Asia Injury Prevention Foundation (AIPF) and Centre for Environment Education (CEE) were able to showcase their work, the outcomes they achieved despite the challenges of the pandemic. 
GRSP also gave a presentation on an innovative education course that was delivered in 2021-22 focusing on strengthening capacity to improve road safety in the Asia-Pacific region. GRSP gave this presentation on behalf of co-implementers the Asian Development Bank (ADB), APRSO (Asia-Pacific Road Safety Observatory) and iRAP (International Road Assessment Programme). We also delivered a virtual presentation on enhancing capacity to strengthen enforcement of speeding regulations in the Philippines and joined a panel session to speak about innovative approaches to capacity development for injury prevention in low- and middle-income countries. 
We look forward to participating in Safety 2024 – in Delhi, India!  See you there to continue showcasing and celebrating the remarkable work of our team and our partners. 
Sign up for our newsletter