Empowering Young Generations to Advocate for Safe Mobility in Thailand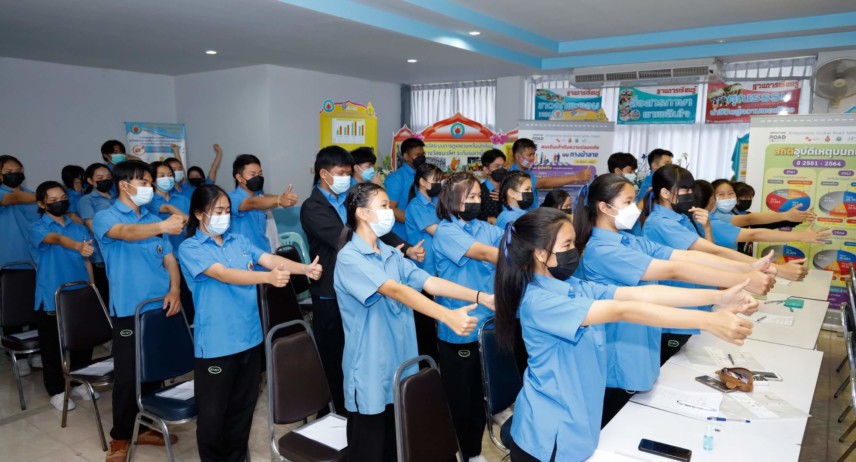 Saving lives and mobility equity is at the heart of the partnership between AIP Foundation, a road safety nonprofit, and Thai Bridgestone Co. Ltd., with support from local partners. Under the 'Bridgestone Global Road Safety Project'  for youth, they aim to educate, empower, improve and sustain road safety starting in schools – with youth ambassadors to spread the word among their communities – while establishing safer school zones thanks to infrastructure modifications.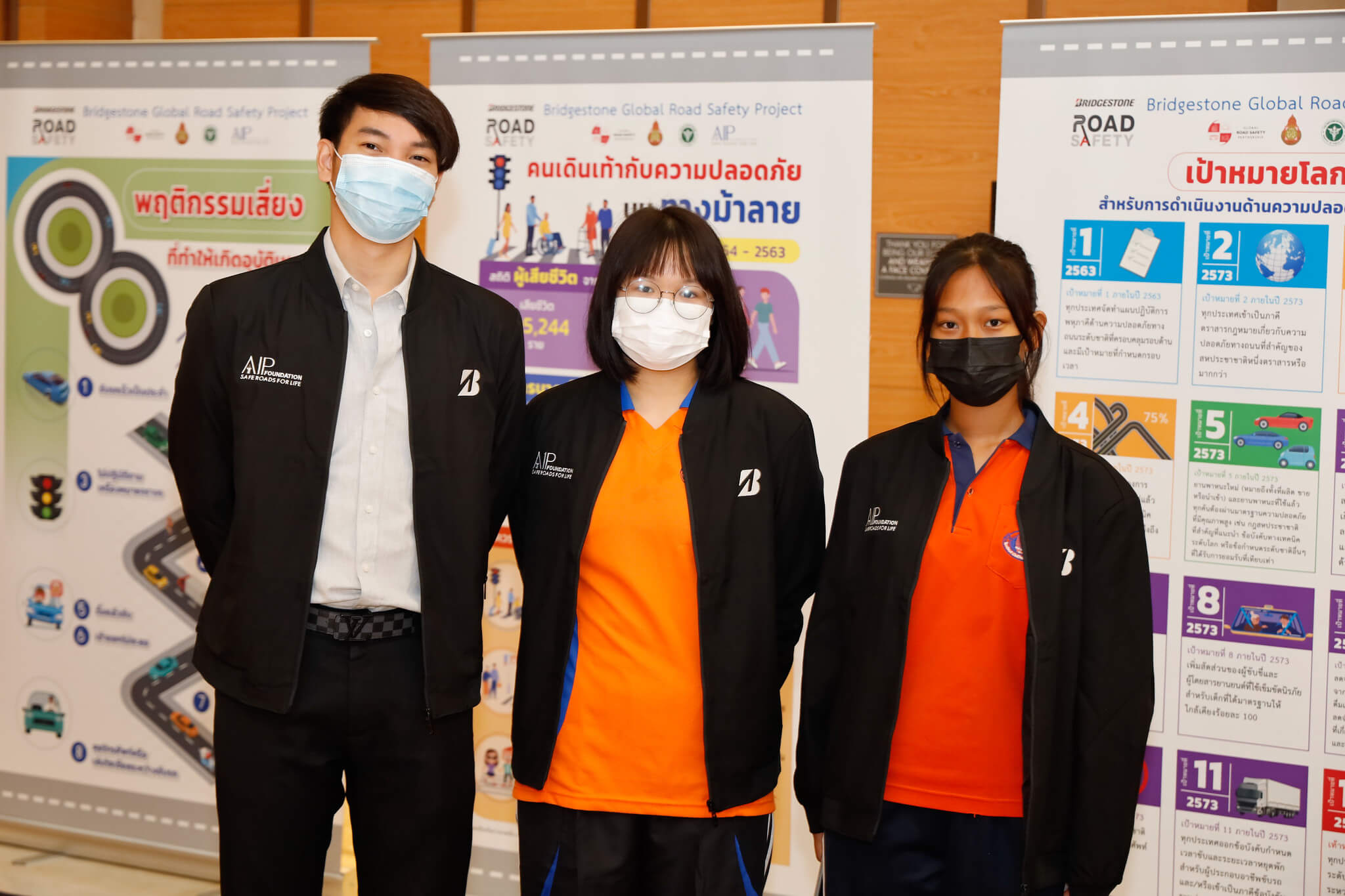 As a result, the Kathu Wittaya school safety zone reached the highest 5-star rating after infrastructure modifications, as assessed by the iRAP Star Ratings for Schools (SR4S) tool. SR4S is an evidence-based tool for measuring, managing, and communicating the risks children are exposed to on a journey to school – which received a Prince Michael International Road Safety Award, recognizing the application's huge potential to reduce risk and save lives of pedestrians worldwide.
Mirjam Sidik, AIP Foundation CEO, shared "We are ensuring that all students have now safe and equal access to education and cultivating safety in the community by creating a five-star road safety rating around this pilot school. It brings us closer to our vision of a world where all neighborhood streets are livable, safe, and sustainable. With the development of the Youth Road Safety Champions programme, Thailand is also focusing on building their next generation of young leaders."
Youth engagement is critical to building sustainable community impact. Today's youth are more interconnected – absorbing the world's knowledge, expressing themselves passionately, and fighting for positive change around the world. Youth leaders can inspire their peers and raise awareness of the importance of road safety in their communities.
Mr. Thanarak Kanchanakhanthakul, in charge of Sustainability and Corporate Social Responsibility at Thai Bridgestone Co. Ltd., shared "Youth Empowerment has shown the way of the new movement for youth ability and learning. Adding Road Safety in extracurricular activities is key to the success of our project that is supporting Youth Champions to become leaders in their communities and engage them in road safety-oriented community service activities."
The Youth Road Safety Champions programme already empowered a generation of future road safety leaders across four schools – including 261 students educated, four teachers trained, and eight Youth Champions cultivated so far.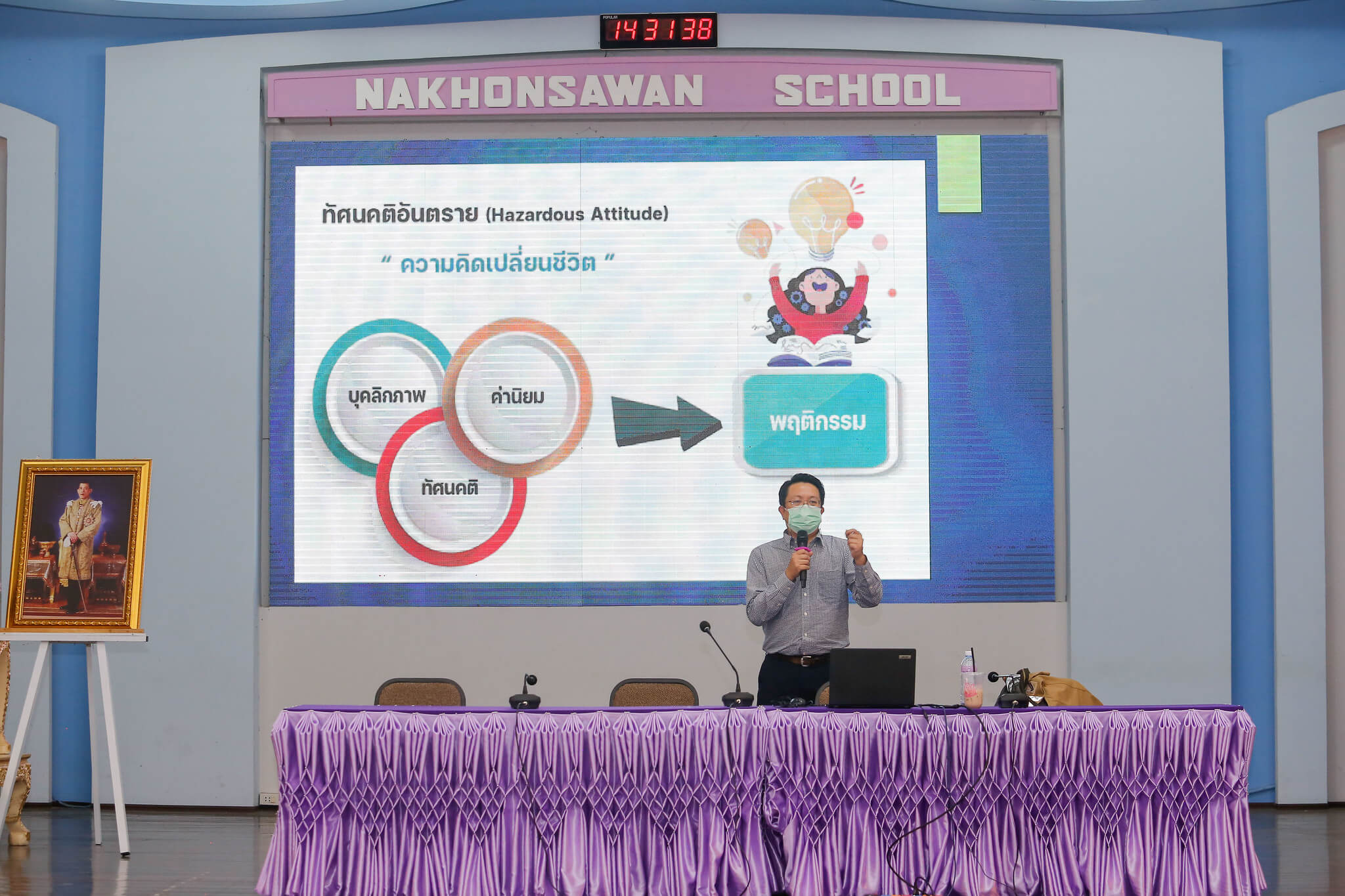 Kyitar*, a proud Road Safety Youth Champions graduate, shared, " I am very happy to take this role as a Youth Road Safety Leader to raise awareness in my school and expand to the communities nearby. I am grateful for this opportunity to save people's lives in my country."
This programme contributes to making everyone's journey safe, with safety programmes' implementation at schools to promote road safety awareness and encourage safe behaviors among the young generations. Now is the time to empower our youth to lead the way for a brighter future, because "It's time we see young people not just as victims of road crashes but as assets who can help end the senseless loss of lives on the roads".**
*Pseudonym has been used in accordance with AIP Foundation's Child Protection Policy & Code of Conduct and upholding article 19 of the UN Convention on the Rights of The Child.
** Quote from Youth For Road Safety (YOURS) Communications Manager Maolin Macatangay.
Sign up for our newsletter