Bloomberg Initiative for Global Road Safety
Bloomberg Initiative for Global Road Safety (2015-2019)
Building on the success of phase 1 of the Bloomberg Philanthropies Initiative for Global Road Safety, the year 2015 marks the beginning of the second five-year phase of the Bloomberg Philanthropies' programme aiming to reduce fatalities and injuries from road traffic crashes.
For the second phase, with a new commitment of US$125 million over five years, Bloomberg Philanthropies invited 20 low- and middle-income cities and countries to submit proposals to compete for funding and support.
The new programme will work with countries at the national level to strengthen road safety legislation, and with cities at the city level to implement proven road safety interventions. Ten cities and five countries have been selected as official participants in the programme.
BIGRS supports the following programmes:
Road Policing Capacity Building
Global Road Safety Leadership Course
Road Safety Grants Programme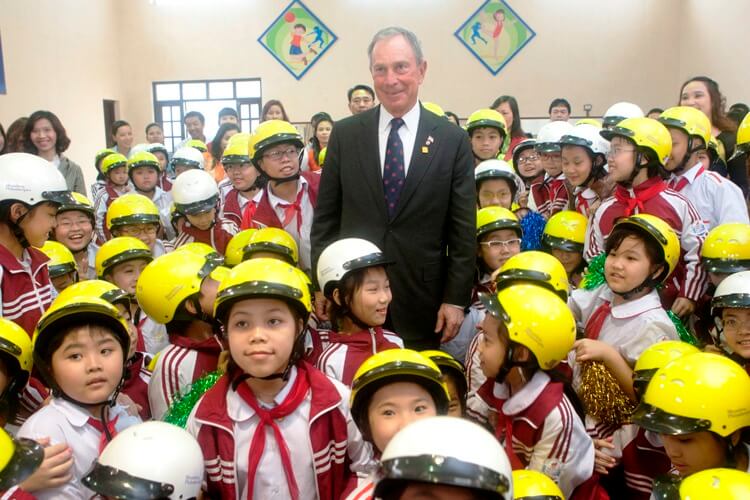 We can prevent millions of road traffic fatalities and injuries through stronger laws, more effective enforcement and better infrastructure. The 10 cities selected to participate in our five-year road safety programme have demonstrated a commitment to this work, and we are excited to support them.

Michael R. Bloomberg

125
Million

10
Cities

5
Countries
Programme Scope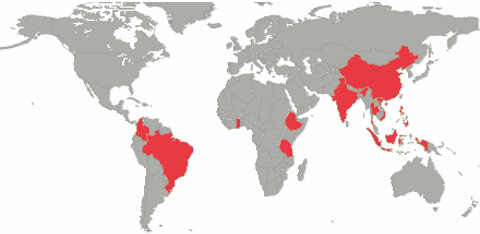 The five countries selected to receive technical support to review and strengthen road safety legislation include China, India, Philippines, Thailand and Tanzania.
The ten cities in which proven road safety interventions will be implemented are:
Accra, Ghana;  Addis Ababa, Ethiopia;  Bandung, Indonesia;  Bangkok, Thailand;  Bogota, Colombia;  Fortaleza, Brazil;  Ho Chi Minh, Vietnam;  Mumbai, India;  Sao Paolo, Brazil;  and Shanghai, China.
With assistance from the world's leading experts in road safety, the chosen countries and cities will establish an elite network of visionary municipal leaders who commit to implementing bold, new efforts to save lives and protect their citizens from road traffic injuries.
The selected cities will receive:
Senior-level, full-time staff to work within city governments on their road safety initiatives for up to 5 years
Comprehensive technical assistance from the world's leading road safety organizations
Training for police officers and other relevant city staff
Support to create hard-hitting mass media campaigns
Sign up for our newsletter