How Speed Cameras Contribute to the Reduction of Road Crashes and Fatalities in Poland
The Centre for Automatic Traffic Enforcement in Poland (CANARD) was established in 2011 and its core mission is to prevent and reduce fatalities and crashes by installing and using speed cameras in the most dangerous places on roads across the country. Operations began in 2011 with 80 fixed devices; however, CANARD now manages approximately 600 modern devices such as fixed speed cameras, section control cameras, traffic light control devices and mobile speed cameras installed in vehicles. The following are some fresh key figures about road safety in Poland:  
Speeding is still the main cause of car crashes.

 

There were 21,324 car crashes and a total of 1,883 fatalities reported in 2022.

 

The number of fatalities was reduced by more than 47% between 2012 and 2022.

 

The number of car crashes was reduced by more than 53% between 2012 and 2022.

 
The results shown above have been significantly influenced by CANARD's speed cameras, which work 24/7 every day of the year, regardless of the season or weather conditions.  
In locations where it's not possible to install fixed speed cameras (e.g., due to the lack of electricity, architectural issues, curvature of the road, etc.) vehicles equipped with mobile speed cameras are used to detect excessive speed. 
A Day in the Life of Damian Wiktorzak (Poland) 
My name is Damian Wiktorzak and I have been working for CANARD since 2011. For over 11 years I have been participating in formation, development and process optimization in order to reach the goals that we have as an organization. I have been the Deputy Director in CANARD for over four years and I have been directly supervising investigation and analytical units. Following this, I'd like to explain my daily routine as a CANARD Road Traffic Officer.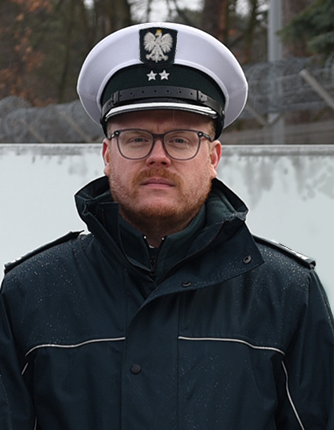 As one of the automatic traffic enforcement components, CANARD has 40 unmarked vehicles (VWs, Fords, BMWs, Peugeots), 29 of which are equipped with mobile speed cameras. Almost 90 officers use these vehicles every day. Road units work eight or 12-hour shifts, mostly during rush hours, between 6:00 AM and 6:00 PM. 
Our unmarked vehicles enabled with mobile speed cameras have dual functionality; they can take detect offences in motion (by recording videos) and in fixed device mode in one of the 267 determined checkpoints in Poland. These checkpoints are located in high-risk places and have been selected based on a few key indicators: 
Road traffic safety analysis (including a high number of traffic crashes and fatalities).

 

Proximity to public buildings (schools, shopping centres, churches).

 

Local authority and community requests.

 
Every shift starts with a briefing led by the head of the unit. We set the daily targets (fixed device mode, speeding, traffic light offences or preventative activities), and we verify our equipment is complete and that our uniforms are in optimal condition. After the briefing, officers head over to designated checkpoints. 
We start doing fixed device mode activities at the checkpoint such as verifying road signs and a safe parking location (it is important to park a car parallel to the road axis). Afterwards, we move to the outer part of our speed camera as we need to set the radar head correctly. In the end, we must check speed camera accuracy by taking test photos. When everything is checked and we confirm it is working correctly, we check the camera settings such as the date and time or formal requirements like speed limits on test photos.  
When all checks are correctly completed, we prepare to check vehicle speeds.  Everything is automated in this step, as speed cameras take photos that are automatically transferred to the central processing system via GSM. One shift typically involves setting up at three to six checkpoints located in a given area. After checkpoint work is completed, officers return to the head office and supervise possible speeding and other traffic offences. 
Mobile speed cameras are an excellent complement to a fixed device system. With these devices, CANARD can improve traffic safety in several locations each shift. Additionally, they are especially important for local communities that have drivers speeding near their homes. They are extremely well-received and contribute positively to the trust that people put in CANARD. 
Automatic traffic enforcement carried out by CANARD is also very effective. Research shows that we have reduced fatalities and incidents in 98% of the country where speed cameras are located. This has been confirmed in national road safety strategies and action plans. The targets achieved with speed cameras prove that it is an efficient way to reduce the horrendous costs of car crashes and fatalities and certainly the best way to reach Poland's vision of zero crash deaths in the future.